In 2002, Diane Pollock had her left leg amputated due to severe osteomyelitis at 32 years old. Osteomyelitis is a bacterial disease in the bone that affects about two in every 10,000 people and, if untreated, can lead to the deterioration of bone tissue. Diane sought the help of a care team at Duke University.
"My treatment choices were either a straight leg fusion through the knee or an above-knee amputation," Diane said. "So I chose the amputation."
Although she lost her lower leg, Diane gained a second wind. She immediately got to work, knowing what would be required of her in order to make a full recovery.
"I quickly became aware of the self-discipline needed to maintain a good level of fitness in order to optimize all of the advanced prosthetic components that are available," she said. "[I wanted] and active 'new normal' life."
Diane quickly immersed herself into the world of adaptive sports. For three years, she was a sponsored athlete as she competed in competitive rowing. Diane obtained her United States Coast Guard (USCG) Captain's license in 2011 and even became a member of the USCG Auxiliary in 2012. In the years that followed, however, Diane began to experience pain in her residual limb that made it difficult for her to wear her prosthetics.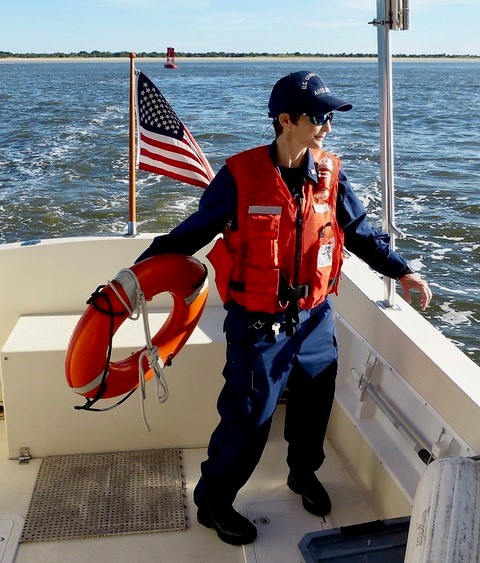 "By 2014, it was confirmed that I had a substantial sciatic neuroma at the distal end of my amputated femur," she said. "My prosthetist and I continued to make changes within the prosthetic socket, with a larger and more pronounced relief pocket for the neuroma to travel into during the weight bearing phase of my gait."
Throughout all the changes with her prosthetics, Diane was able to live as normal as she could while fighting through the pain due to her neuroma. Five years later, the pain worsened to the point where she knew she had to put an end to it once and for all.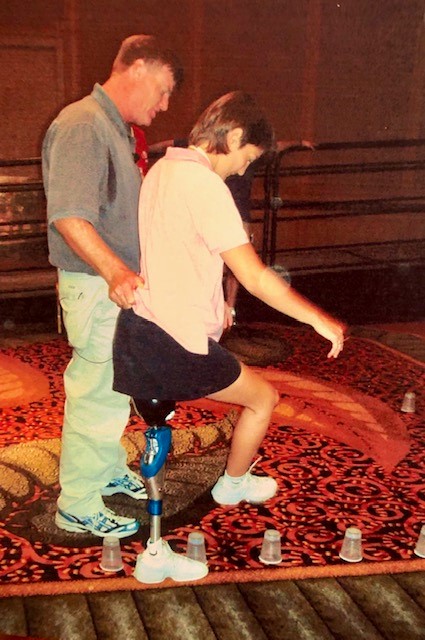 "After an exhaustive six month search for the best qualified medical provider, I found Dr. Jason Nydick with Florida Orthopaedic Institute," Diane said. "I had read the story about Dr. Nydick assisting with the reattachment of a teenager's hand and I knew that the skill level and confidence required for such a surgery is immense. I also felt like his experience as a surgeon in a field hospital in Kandahar, Afghanistan was a good foundation."
Dr. Jason Nydick is fellowship trained in hand and upper extremity surgery and is a member of the Orthopaedic Trauma Association (OTA). Within the last year, Dr. Nydick established the Reconstructive Limb Loss Clinic, a clinic that focuses a multi-specialty team approach on improving pain and function to patients who have upper or lower amputations.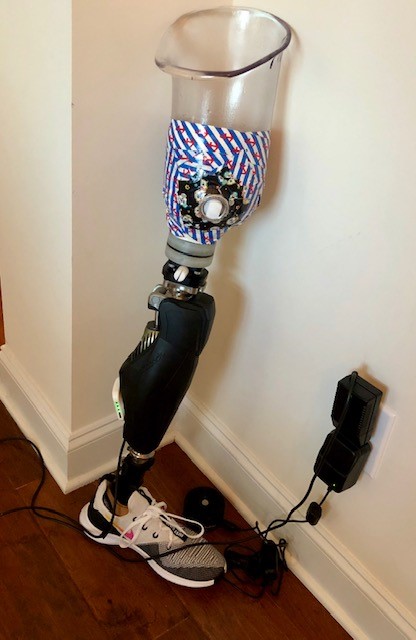 After a consultation with Dr. Nydick, Diane was recommended to undergo Targeted Muscle Reinnervation (TMR). TMR is a procedure developed by doctors at Northwestern University that reroutes the nerves that once controlled the amputated limb, eliminating pain and giving the remaining limb freedom to control the prosthesis.
"The evaluation was very thorough, with Dr. Nydick answering all of our questions without us feeling rushed," Diane said. "I feel like Dr. Nydick is a very capable surgeon and a much needed care provider for amputees struggling with neuromas and the pain caused by them. Neuroma pain can make it impossible for an amputee to use his or her prosthesis no matter how advanced the components may be."
Diane's post-surgical outcome has been nothing short of amazing. Thanks to Dr. Nydick, her neuroma pain has completely gone away. Each day she gets closer and closer to returning to her boating, conducting boat charters and getting back to her water sports.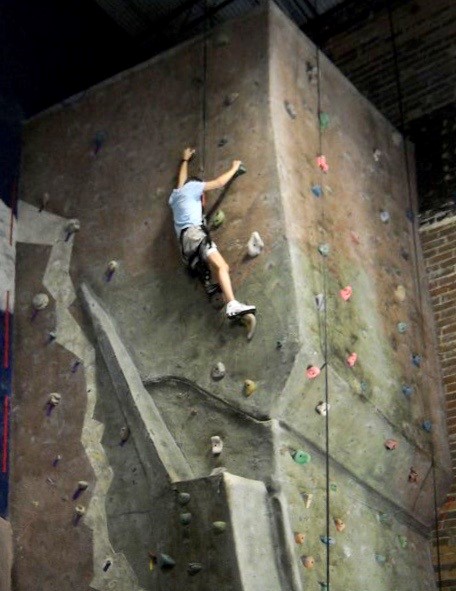 "Do not give up," Diane said. "Simply giving up and accepting that 'there is nothing you can do' is not acceptable. I could not be happier with my decision to consult with Dr. Nydick and the treatment plan that we executed."