Brandon
Learn more about our Orthopaedic Urgent Care locations by watching the video below!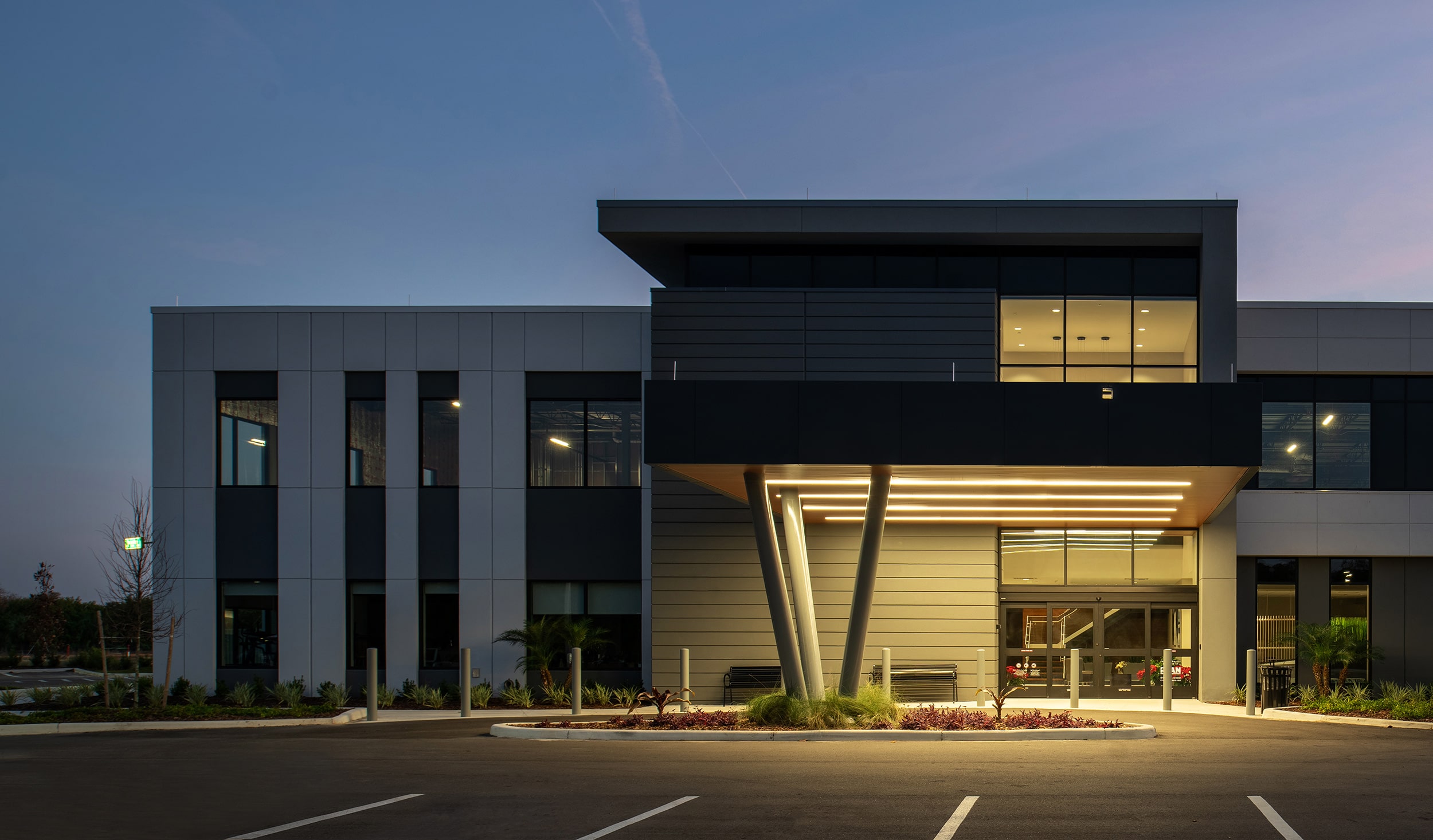 This office is one of two Florida Orthopaedic Institute's Orthopaedic Urgent Care locations. (The other is South Tampa.)
It's important to note that Saturday morning is limited to Therapy and MRI services (exclusive of Orthopaedic Urgent Care.)
Give us a call at (813) 657-8448 if you'd like additional information about the directions and location of this office.
Get Directions
Testimonials
I had total hip replacement on my left side at the end of October. I started PT 2 weeks later at the Brandon facility. My PT team consists of Nishit Patel, Tricia Kelly and Haley Todaro. I can't give them more than enough praise! They have truly given me the best personalized treatment possible. They take the time to listen to my concerns, discuss what my work and recreation lifestyle is like and how best to create a PT plan that fits me. They have also evolved my personal PT routine due to a new discovery with my left femur. I feel so much more confident in my recovery process and already see positive progress in my strength and balance! They're also helping me create a post-PT workout regime for the gym which I can do by myself to continue my strength and recovery plan. If you have any say in where you go for PT, go straight to FL Ortho in Brandon. You won't be disappointed.
Very friendly staff every step of the way. I am sure they see many patients every day, but all staff were pleasant and helpful. Clean and very modern facility. Highly recommend.
I was at physical therapy for four weeks and three days. Today was my graduation! Everyone there was great! I had Lori and her team! They worked me hard each time and it paid off! Thanks for everything!
Dr. Lindbloom and his staff are wonderful. The moment you walk into the building, you are greeted by a lovely young lady that directs you where to go and then you are attended by a very knowledgeable staff member that helps you to check in. A very short while later, one of the nursing staff leads you in and it's always great to see Dr. Lindbloom who is very courteous and friendly. Knows his patients and treats you like family.
An excellent organization. Knowledgeable staff. It's my second time I was treated (for two unrelated problems) and if needed in the future, I will be back. This time, my physical therapist was Stephen. He really knows his field. Anyway, I got a problem, I was treated, and now I feel much better. The whole process was efficient and conducted by pleasant people who knew what they are doing. What else would one need or want?
I went to Florida Orthopaedic Institute as a walk-in for Urgent Care. I had severe pain in my hand from from an injury months ago and it had made my whole right thumb swollen. I came in on a Tuesday about 8am and there was no one in the Urgent Care Unit. The service I received from the assistant at the counter was exceptional! I completed my initial paperwork within 10 minutes. Nothing too complicated or annoying. They got me to x-rays fairly quickly. Right after I was taken to my room where I met the nurse and answered a few questions and then saw the provider. Amanda Porter did a great job of listening to me and explaining to me what was going on with my hand as well as clarifying my options. My nurse even held my hand as I received my uncomfortable treatment! I was prepared to wait hours but everything went so smoothly! Everyone who assisted me from the time I walked in to seeing the provider was very polite and genuinely seemed to care about their job. The facility was comfortable and inviting. I was in and out within the hour! I was very pleased with my whole experience here!
The physical therapists at Florida Orthopaedic Institute customize a plan for each individual that will take the patient from where they are to full functionality. They are supportive, encouraging and always a pleasure to work with.
The physical therapists Jason and Ashley at the Brandon location were absolutely amazing! Not only were they kind and patient but they were supportive and always looking out for what was best!
My first visit last week, very impressed. The lady office manager is so professional. She keeps all of the younger ones in line. Docs, nurses, staff…all great. The facilities are so nice too. They can do everything there.
In my opinion, there is not a better place to have therapy after an injury or surgery than Florida Orthopaedic Institute. The treatment and respect from everyone at the facility is exceptional, not to mention the advance in technology. I felt much better just after the third visit after hand surgery. I recommend them! If you are looking for excellence, look no further. Thank you Florida Orthopaedic Institute, for the great experience!
I love the new building! I went to the urgent care to be seen for my ankle, which I thought I had broken. I was seen by Annette Frechette Lynn P.A., who read my x-rays and reassured me that it was just a bad sprain and was given a brace. From start to finish the whole experience was smooth, efficient and the entire staff was extremely nice and helpful. Thank you, Florida Orthopaedic Institute!
I could barely walk in the front door Monday morning at 8 a.m. My back had seized up overnight. Before I could even get out of my vehicle, I was being asked by the staff if I needed assistance. The Urgent Care staff, especially one nurse and Amanda Porter, the P.A., were amazing. I received treatment and was feeling a lot better by the afternoon of that day. I was able to go back to work a day later. Thank you!
A marvelous practice! Very efficient, friendly, and accommodating. I see two docs in this practice and have nothing but accolades for the entire operation