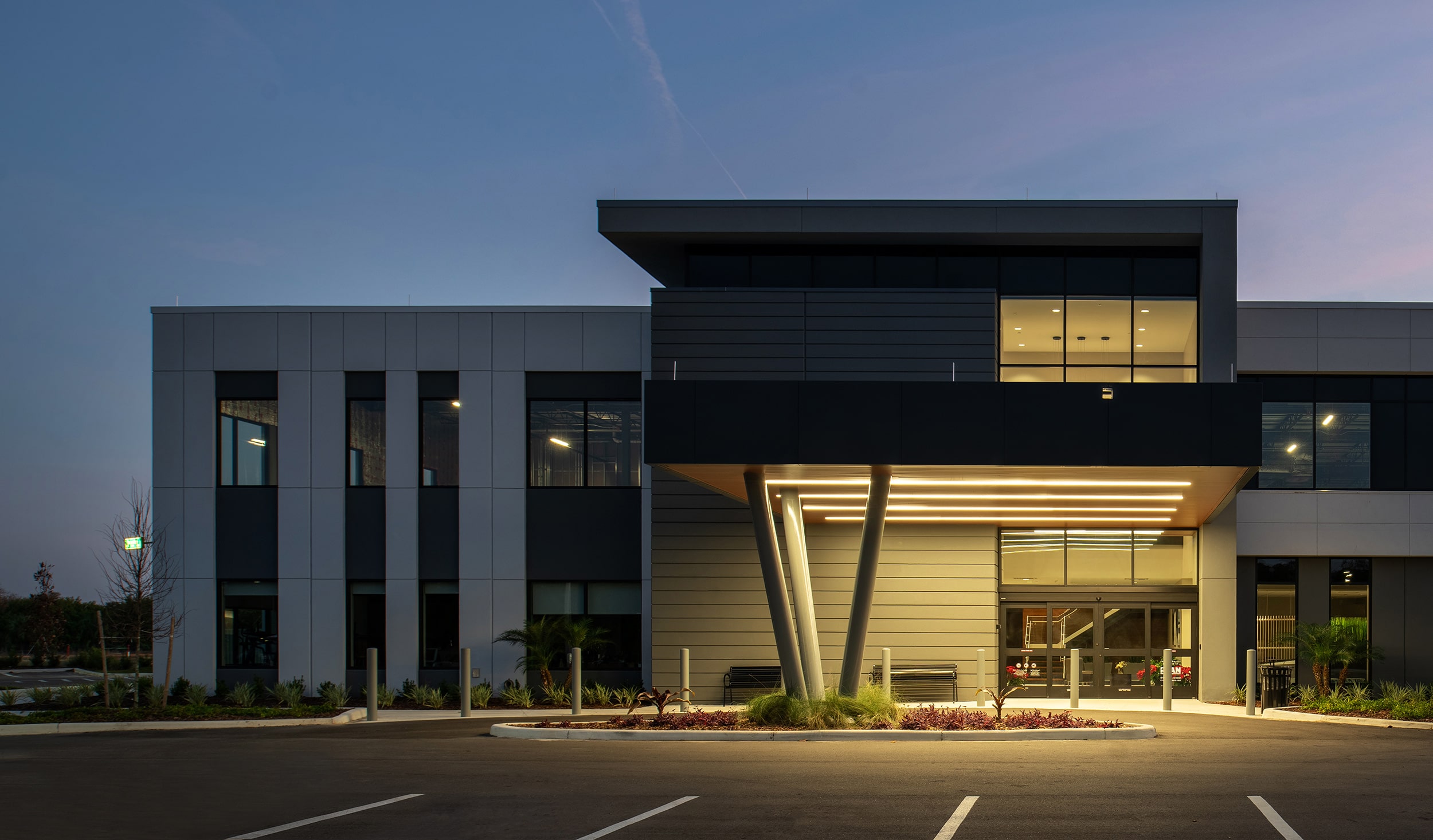 Florida's Largest Orthopaedic Group
Expands to New Facility in Brandon
Florida Orthopaedic Institute moves to a 29,000 square-foot facility to accommodate growth and need for care of patients in community
TAMPA, Fla. (September 10, 2018) – Florida Orthopaedic Institute (FOI) today opened a new, larger facility in Brandon to accommodate its growing practice. The FOI building is the anchor tenant at the Brandon Gateway Medical Plaza located at 560 S. Lakewood Drive. The 29,000 square-foot facility replaces the 13,000-square foot location on East Brandon Boulevard.
"We're excited to expand our Brandon medical center so that we can treat patients more efficiently and maintain a level of care they have come to expect at Florida Orthopaedic Institute," says Marc Katzin, chief operating officer. "The facility will include the newest technology and treatment options so that patients can receive all of the care they need at one location," added Katzin.
The new Brandon location will feature Orthopaedic Urgent Care, one of only two facilities offering those services in the area. With faster service and lower cost than an emergency room, Florida Orthopaedic Institute's Urgent Care is open during both regular business hours and extended hours Monday through Saturday. No appointment is necessary, and all ages are welcome. Patients experiencing an unexpected bone, joint or muscle injury, can visit the only urgent care centers in Tampa Bay specializing in orthopedics.
Other features of the new facility include 30 exam rooms, x-ray and MRI machines. The facility will have Toshiba Medical's new Vantage TitanTM 1.5T MRI machine, which includes the MR Theater. This state-of-the-art machine gives patients an immersive virtual experience and a visual focal point to distract them from the exam. The MR Theater encourages patients to relax and stay still, enabling clinicians to produce efficient, high-quality imaging. Patients will also be able to receive physical and occupational therapy at the new location.
Florida Orthopaedic Institute will be the primary tenant occupying more than half of the Plaza's 53,000 square feet. FOI partnered with the developer, builder and property manager Ryan Companies US to build the center. Rojo Architecture designed the space and Collier Arnold is the real estate broker.
Florida Orthopaedic Institute
Founded in 1989, Florida Orthopaedic Institute is one of Florida's largest orthopedic groups, providing expertise and treatment of orthopedic-related injuries and conditions, including adult reconstruction and arthritis, anesthesiology, chiropractic services, foot and ankle, general orthopedics, hand and wrist, interventional spine, musculoskeletal oncology, orthopedic trauma, physical medicine and rehabilitation, physical and occupational therapy, sports medicine, shoulder and elbow, spine, urgent care, and weight management, among others. The organization treats patients throughout its surgery centers in North Tampa and Citrus Park, an urgent care center in South Tampa, and 10 office locations in Bloomingdale, Brandon, Brooksville, Citrus Park, North Tampa, Northdale, Palm Harbor, South Tampa, Sun City Center and Wesley Chapel. For more information, please visit: FloridaOrtho.com and 'like' us on Facebook: facebook.com/Florida.Orthopaedic.Institute.